Kinfolks Across the River:A history of the Thompson families

who settled along the Ogeechee, Canoochee, Ohoopee and Altamaha Rivers of South Georgia.

Nominated for the 2002 Lilla M. Hawes Award (Ga. Historical Society) for the best book on local or county history- By Ruth Anderson, curator of the Tattnall County Archives.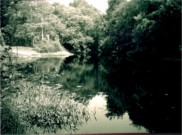 "Kinfolks Across the River" is an eclectic mix of genealogy and history about the Thompson family of South Georgia. The book begins with a sketch of Richard Thompson (1785-1857) of Bryan and Tattnall County. Next is the history of Richard's son John Thompson

(1823-1901) who lived in Tattnall and Wayne County. Also featured is Jim Thompson (1896-1972) of Tattnall and Wayne County.

Over 1100 relations are covered in the genealogy index.

About the author:

Tony Thompson

-grandson of Jim Thompson.

-14 year veteran high school history teacher in Georgia.

-wrote the book to help teach his own children about Georgia history.

$40 by mail order:

           Tony Thompson

           625 Dorothy St.

           Metter, Ga. 30439

             912 685 3347

The Allied Families given some treatment in the genealogy and history sections include: Padgett, Dubberly, Durrence, Hallman, Johnston, Hagin, Groover, Moore, Anderson, Strickland, Stanfield, Waters, Kicklighter, O'Steen, Douglas, and Tatum.

There is also a detailed chapter on the Gilshot Thomas (RS) family.

With Special Thanks to

Contributing Researcher

Jenny Londrico, member of numerous genealogical societies and longtime Thompson family researcher.

"Kinfolks Across the River" is part family history, part Georgia history and part military history.  The book contains maps, essays, photos and analysis with many footnotes and sources.

Thompson family researchers should find many useful items in the genealogy sections. The book contains 264 pages (8.5 by 11) on acid free paper and is perfect-bound with a glossy softback cover.

"Kinfolks" is not your typical family history book. It is a unique collection of history, stories, maps, folklore, timelines and trivia designed to appeal to young and old alike. The book is a primer for novice family historians and a valuable supplement for the more experienced researcher.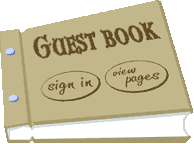 Part of the proceeds from the sale of this book have been and will continue to be used to preserve the history of the Thompson and allied famlies. Confederate service grave markers have been placed for Richard W. Thompson at Watermelon Creek Cemetery and John Thompson at Odum City Cemetery. A new grave marker for Pete Thompson at Bristol Cemetery is also planned.

Take advantage of a limited time special price offer and get both "Kinfolks" and "Tattnall Inferior Records 18051832" for a special price of $55.

Tales of Old Tattnall and Evans by Nancy Evans Crosby is a full size 8 x 11 hard cover book with 275 pages published by PrinTech of Glennville. Books can be purchased at the Evans County Chamber of Commerce in Claxton, in Reidsville at the County Commissioners Office on first floor in the Restored Tattnall Court House and at the Glennville Sentinel.  More information is available at www.tattnallroots.com.

Full Size Hardback Leather-like 8 1/2 x 11" Book $64.20 (includes $4.20 Ga Tax) Add $5.15 for Padded Envelope or $12.50 box. Send Check or m.o.,Nancy Crosby,1308 Sea Way NE, Townsend 31331